December 2022
New from Heeres Guitars: Plan and templates for  Archtop Ukulele. When a Uke I built was finished and pictures were posted on the socials, people were asking if plans were available. So, to meet this demand I got behind my computer and reverse-engineered the plan and the templates of the curves. More here...
Also last month: the great Gilad Hekselman commissioned my thinline model 'Blue', after trying one out on stage. We're working out the details, and building this instrument will commence once we have that all figured out. More soon.
October 2022
It was a busy summer! The Archtop Ukulele has found its way to its owner, and the fretless 7-string Geneva model I'm building for Lionel Loueke is being lacqured as we speak. A new Small Jumbo model came to life and was exhibited at the Vintage Veenendaal Guitar Show (held for the first time in three years!). Right now, I'm working on a third instrument for Lionel Loueke. It's going to be a baritone version of my thinline model 'Blue'. Also, I'm designing a 13-string nylon guitar, a 9-string archtop and preparing for several instruments that should be ready next spring. More about these projects soon!
June 2022
 Since my last post, I've finished the Brazilian Bandolim. This instrument was fitted with Gotoh Stealth tuners and a custom-made tailpiece. A 14-fret Geneva Model also found its way to its owner, and the Archtop Ukulele is ready for lacquer. Also, I'm working hard on Lionel Loueke's Fretless 7-string Geneva Model.
Below, you'll find some pictures of the finished instruments and what I'm working on.
January 2022
Happy New Year!
Despite the Covid crisis, last year was a  succesful one business-wise. The great Lionel Loueke commissioned another Geneva model, a new batch of Small Jumbo's was finished, as was a new Thinline Model I call 'Gold', and the log filled up with more archtops, steelstrings and Spanish guitars.
Currently, my days are filled with setting up a Brazilian Bandolim, a 14-fret Geneva model and a Blue model thinline guitar, and getting them ready for shipping. Below, you'll find some pictures of what I'm working on.
July 2021
The Geneva model made for Zhang Xiongguan was finished and sent to Shanghai to meet its new owner. This 14-fret non-cut model with Rosewood back and sides has a great acoustic sound, very similar to our model you can see Gilad Hekselman play below.
We chose Gotoh Stealth tuners for the headstock of the Brazilian Bandolim we're making. 10 Tuners add a lot of weight that the owner and myself decided we could do without. These lightweight tuners are a perfect solution. The headstock design is done in the same fashion as the one on my archtop guitars.
The latest batch of Small Jumbo's is about ready for its first coats of lacquer. We fit the necks, so there's now only (a lot of) sanding left to do, and then te finish can be applied. The Small Jumbo's are built in batches of 4, and this is batch 4 of 5.
A Flamenca Blanca is coming along nicely. The back was glued to the sides last week, so we now have a box! Next week,  I'm going to rout the binding channels and make the fretboard.
---
Last March, the great Gilad Hekselman reunited with his Geneva Model in a live-feed on Facebook. See the performance here: 
---
May 2021
The last couple of months were very busy indeed! We've started on new flamenco guitars and Nylon Jazz models, Thinline models Blue and Gold are just about finished, as is the Geneva model we're making for our friend Zhang Xiongguan. Also, the Brazilian Bandolim is on track, and the Small Jumbo series is coming along nicely.
---
December 2020
The amazing Lionel Loueke has a new album out!
'HH' is a tribute to his mentor Herbie Hancock, full of the master's great compositions and brilliant arrangements. We're proud to say that 90% of the tracks was played on our 7-string, multi-scale Geneva Nylon Jazz model. Scroll down a bit to learn more about the guitar and get your copy of the album here...
The nice people who make the 'Business Jam' podcasts came by for an interview about the business side of guitarmaking. Good fun! We talked for half an hour about how to make a living building guitars, mistakes made, and how Covid has affected the business.
Listen to it here... (Dutch).
Build-wise, the Geneva Nylon Jazz model we're making for our new friend Zhang Xiongguan is right on schedule, as are an Archtop Ukulele and a 9-string archtop we started on last month.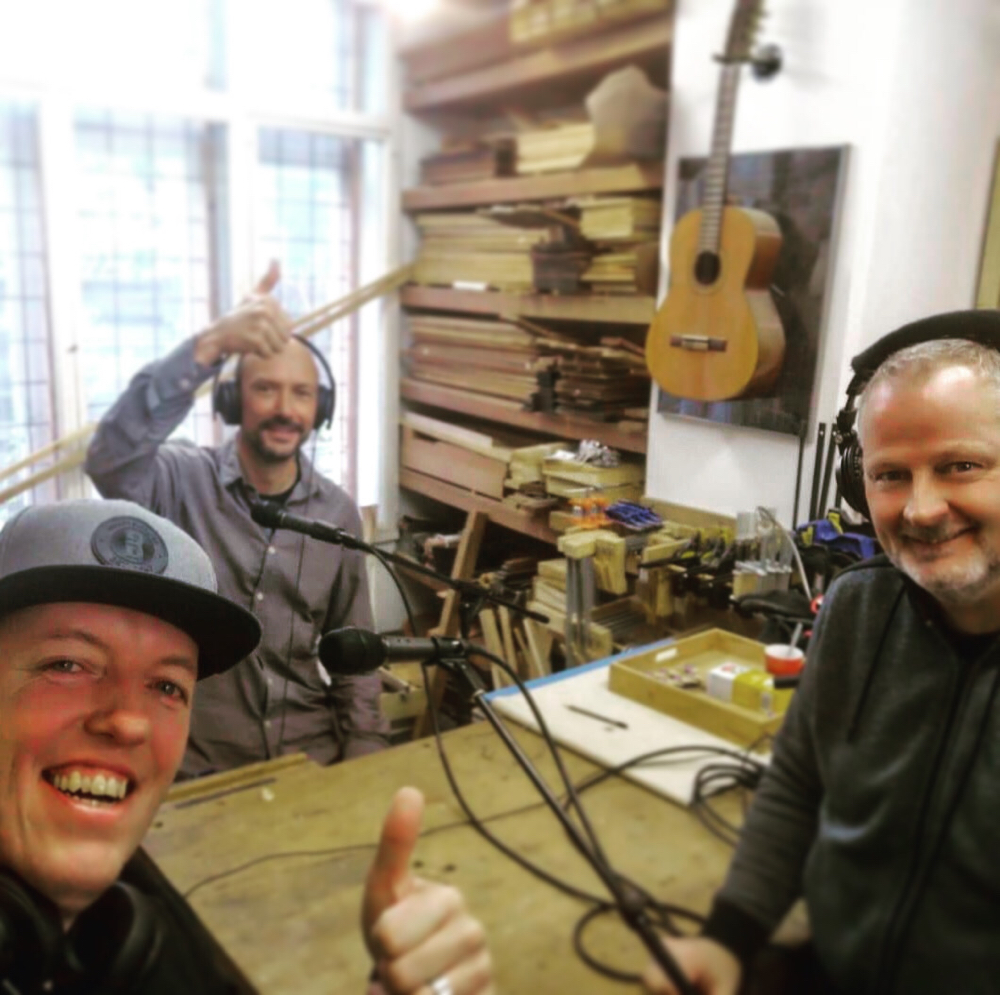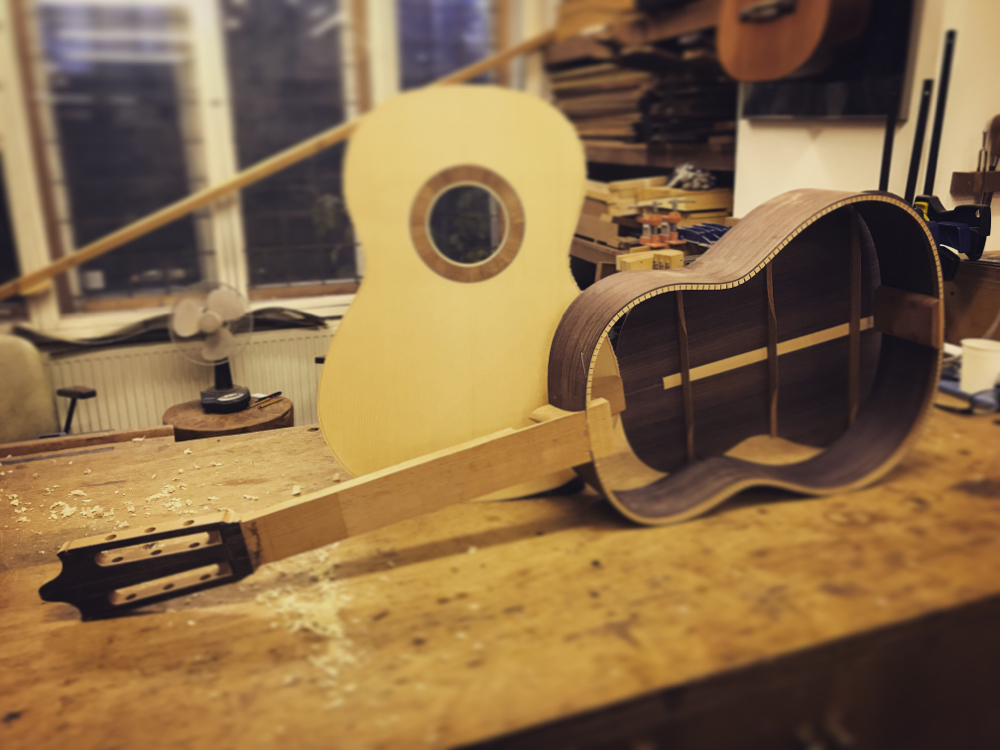 ---
A good 15 minutes after he got his Custom Geneva Model, the amazing Lionel Loueke posted this short clip:
---
The great Gilad Hekselman improvises an arrangement of 'When You Wish Upon a Star' just after receiving his new Geneva Model!
---
November 2020
Two nylon string guitars were recently delivered to their new owners. One is a Classical instrument with African Blackwood back and sides and a Turquoise rosette, the other a Flamenco guitar that has a back of 100+ year old Spanish Cypress
Both are finished with French polished shellac and are fitted with Rodgers machine heads.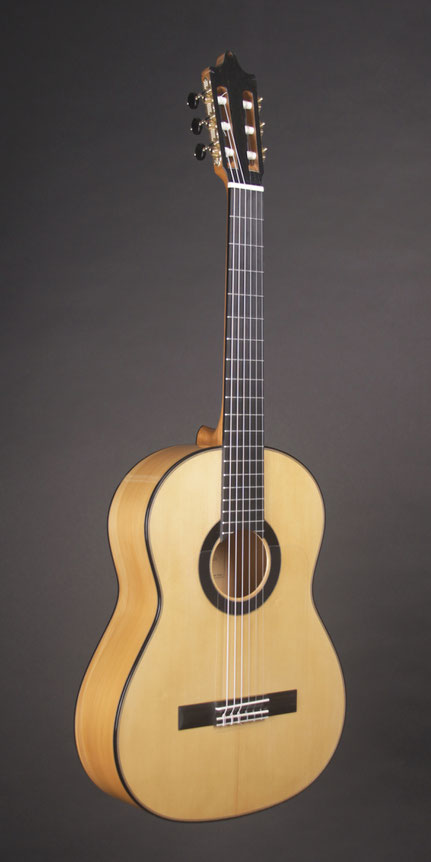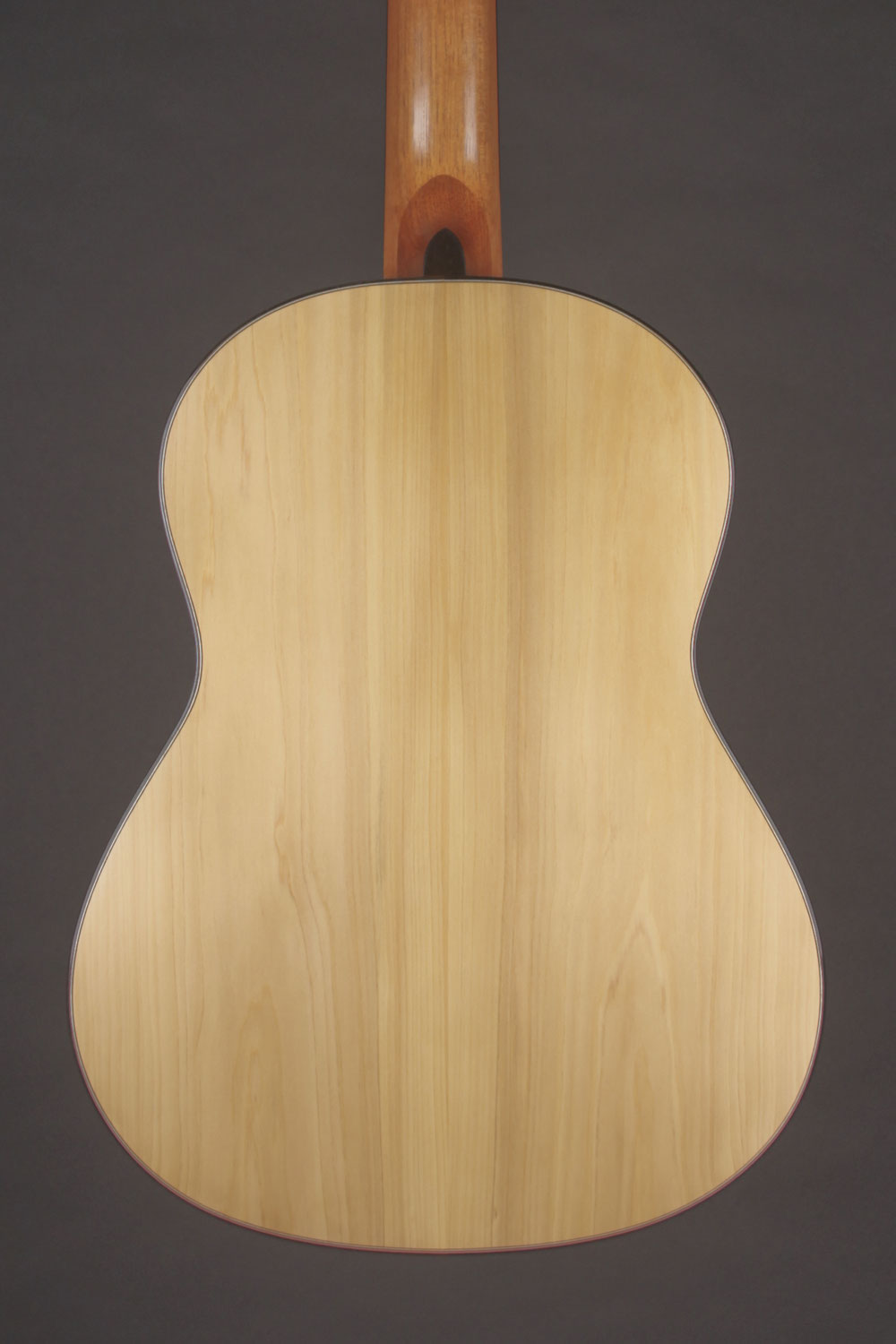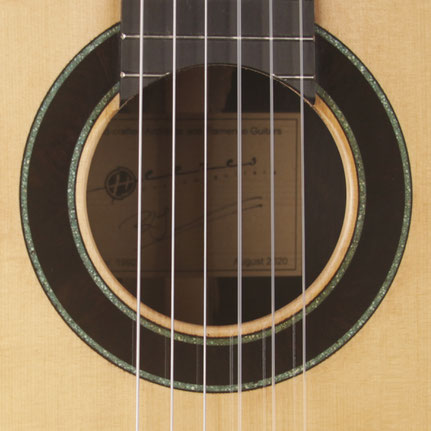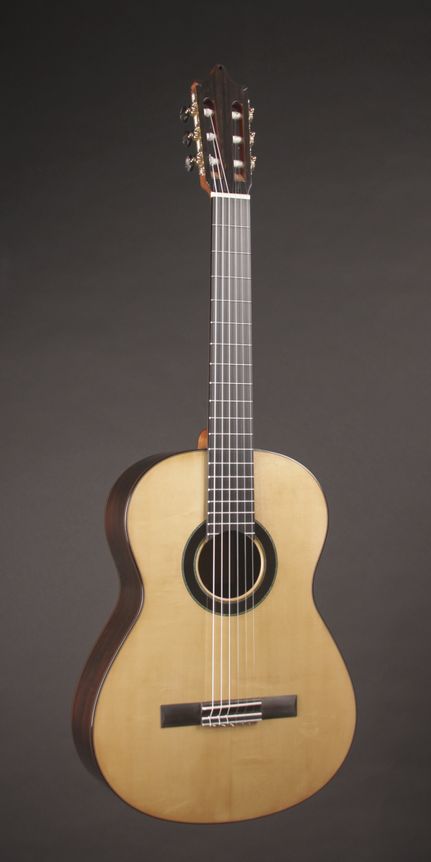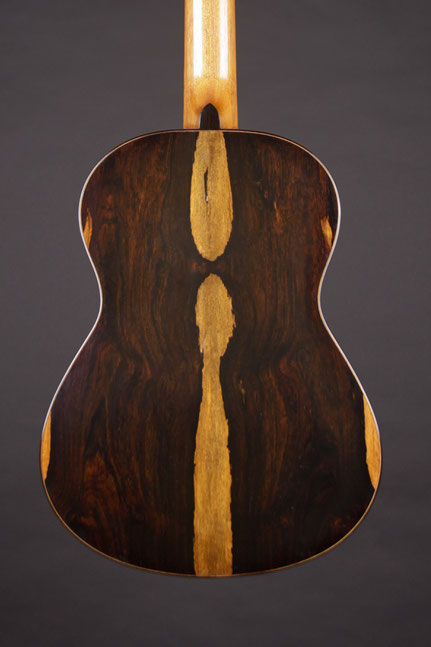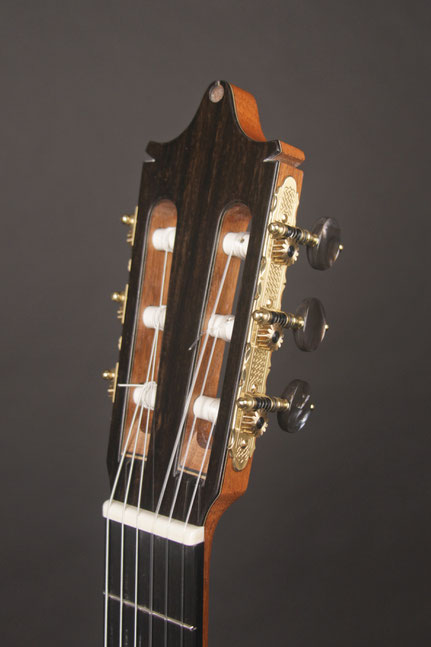 ---
April 2020
The  box for a Brazilian Rosewood Geneva model we're working on is closed! So, we can now concentrate on the bindings and start making the fretboard.
This instrument should be ready for French polishing soon, and that gives us time to work on two next projects : an African Rosewood classical guitar and  a Flamenco guitar with 100 year old Cypress back and sides.
---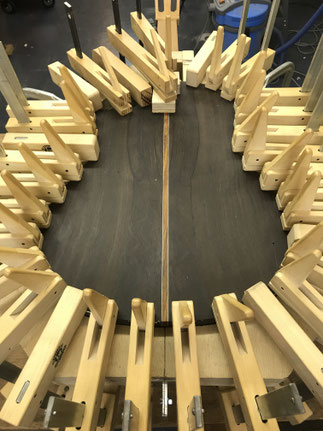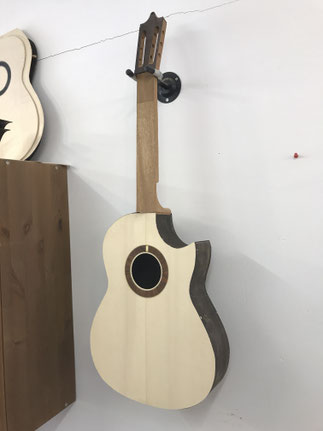 ---
March 2020
 A new model 'Blue' and model 'Gold' had their first coats of finish applied. Both are thinline electrics, 'Blue' being a bit deeper than 'Gold'. 'Blue' has a recessed Tigerstripe Maple top with crushed Turquoise inlays. 'Gold' has a Quilted Maple top with Gold Sparkle inlays. These instruments will be on display at the Holy Grail Guitar Show in Berlin on May 2nd and 3rd.
Another guitar we're currently working on is a Brazilian Rosewood Geneva model. The sides are bent, plates tuned and heel shaped, so we can start assembly soon!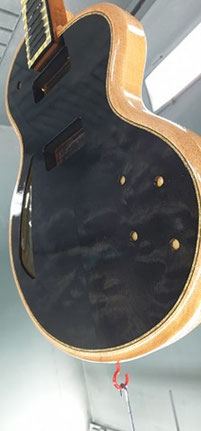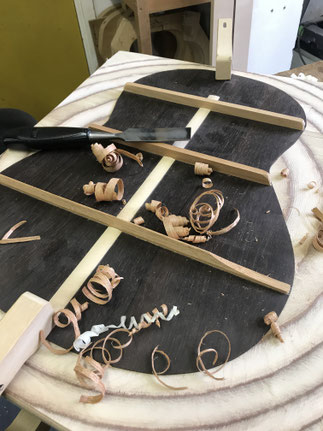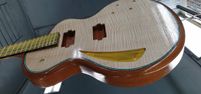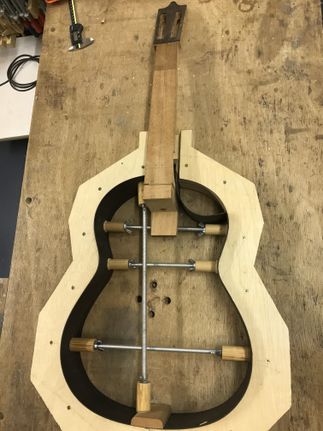 ---
February 2020
Last week, we delivered a brand new 7-string, multi-scale Geneva Model, which was commissioned by non other than the great Lionel Loueke! This instrument has Madagascar Rosewood back and sides with a European Spruce top. It's fitted with Gotoh 510-series tuners and L.R. Baggs amplification.
Watch Lionel play a few bars on his new guitar right out of the case in the clip below (and wait for his comment at the end...).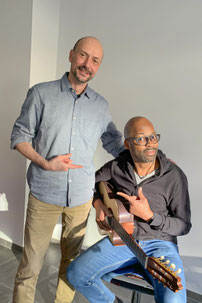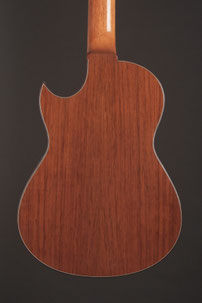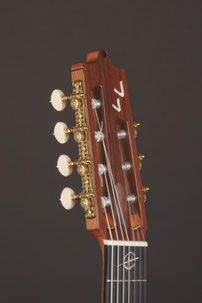 ---
January 2020
Happy New Year!
We hope you had a good festive season and are ready for a great year with lots of music and guitar playing! We spend our time doing some much needed maintenance and insulation of the workshop floor, so we're all 2020 proof now.
If your new year's resolutions include finally start building your own dream guitar, why not enroll in our Guitar Making Course in real life? See the pictures below for possibilities.
Cold feet? See how it's done in our free online course. The sound of the first three videos isn't great, but it gets better after.
For more information, click here, or contact us.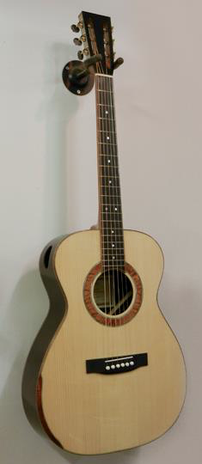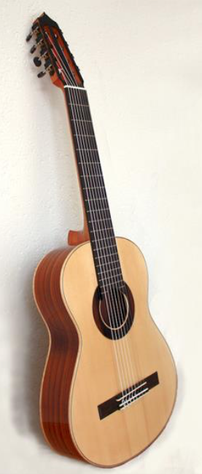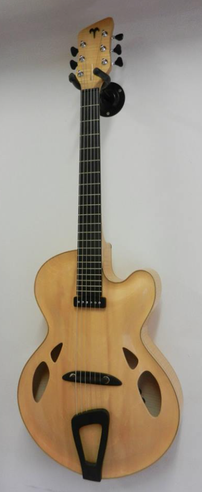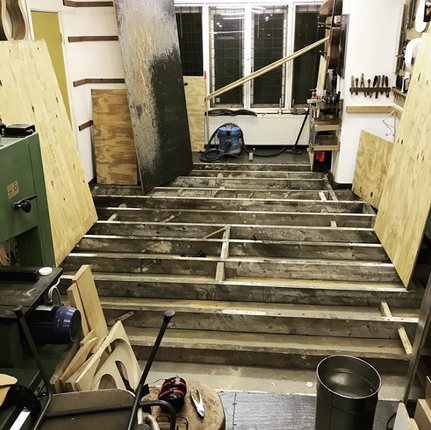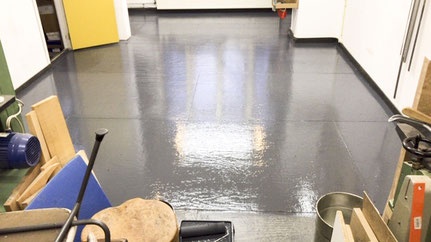 ---
December 2019
Last October we introduced'Blue', our  hollow-body electric guitar. She's a big hit, and we've started on two new models. This time, we're working with Quilted and and Tigerstripe Maple tops.
For more details about the new model, click 'Blue' or contact us...
The customer we're making a classical guitar for saw 'Blue', and asked if we could do something with Turquoise on his guitar too. No problem! We've designed a rosette made from African Blackwood (like the back and sides) and added Turquoise details. Also, the purfling will be made of this crushed stone.
A new batch of Small Jumbo Models is now available through our friends of Musik Overmann in Minden, Germany.
For more information, click here...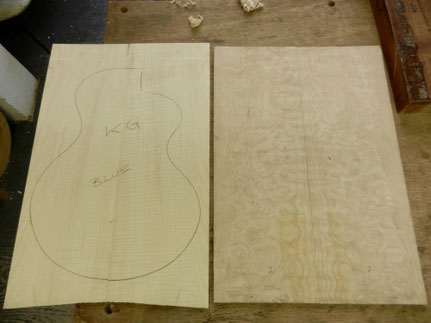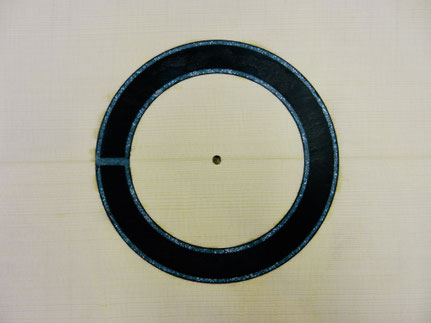 ---
October 2019
Meet 'Blue', our new hollow-body electric model!
Blue has a Mahogany body with a recessed Flamed Maple top and crushed Turquoise inlays. The fretboard, tailpiece and details are Ebony. For pickups, we chose Amber's hand-wound O-tone '59's. She's fitted with Deluxe Gotoh 510-series tuners.
For more details or to try this instrument click 'Blue' or contact us...
A new batch of Small Jumbo Models is now available through our friends of Musik Overmann in Minden, Germany.
For more information, click here...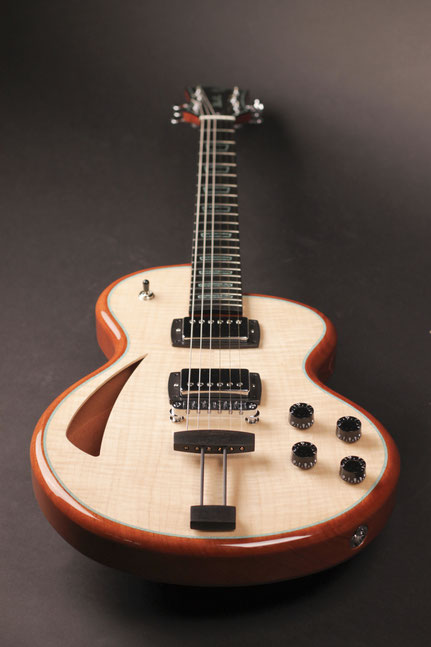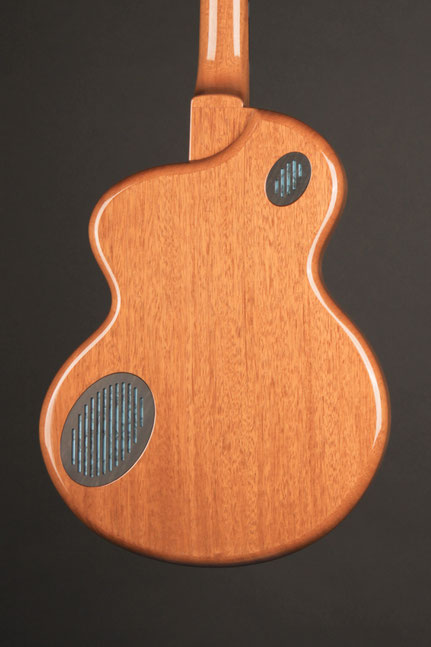 ---
September 2019
Exciting times! Last month we were commissioned to build an archtop ukulele and a 9-string version of our Montreux model. Anxious to get started on these special models!
Working hard on Lionel Loueke's Custom Geneva Model this month. After the sides were fitted to the slots in the heelblock, the top and back were glued. We now have a box! With the holidays over, it's time to start on the bindings and fretboard.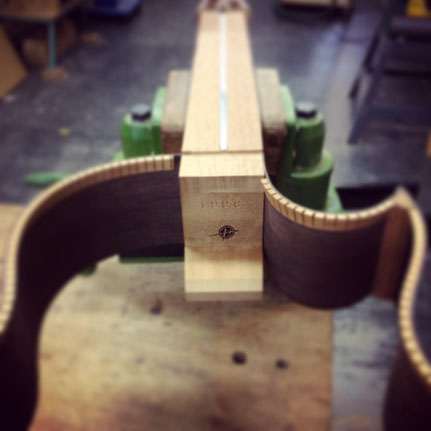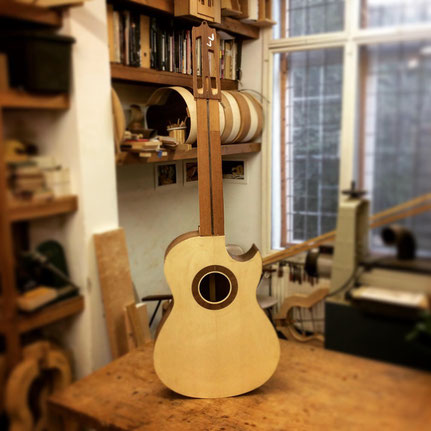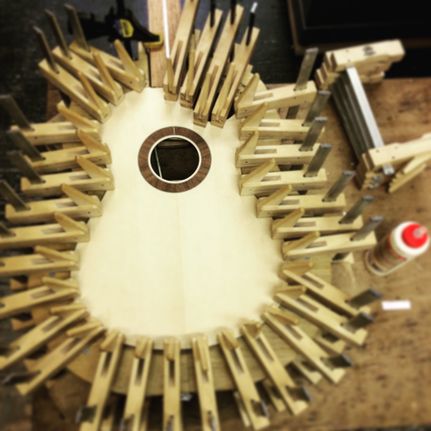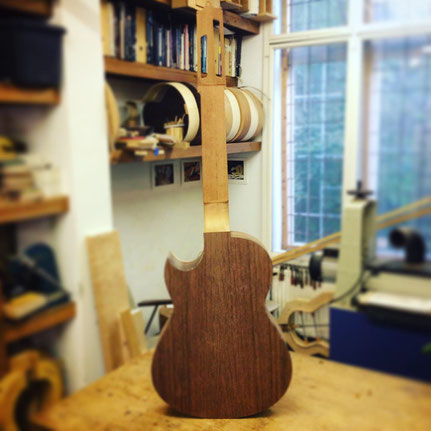 ---
August 2019
Our multi-scale Geneva Model for Lionel Loueke is coming along nicely. We use a vacuum set-up to glue the braces to the top and back before shaping them. Both the plates are ready and we are now bending the sides and shaping the headstock. In the bottom right picture you see the 'LL' inlay cavity and the truss rod. Not customary on nylon string guitars, but a very welcome feature when one does a lot of traveling!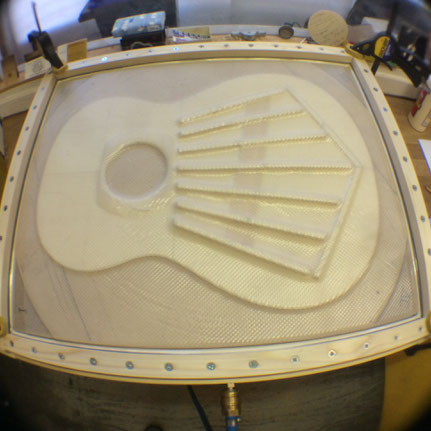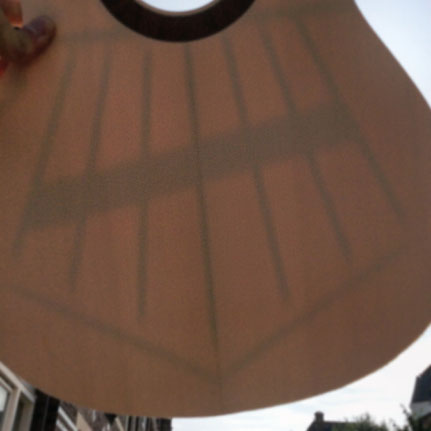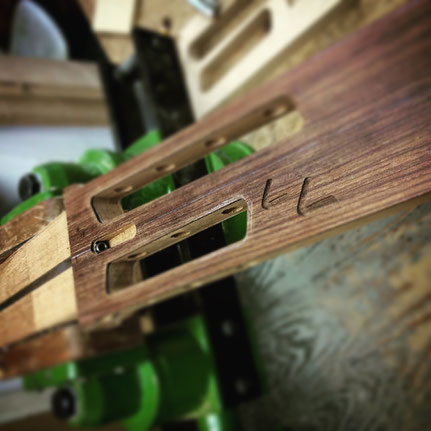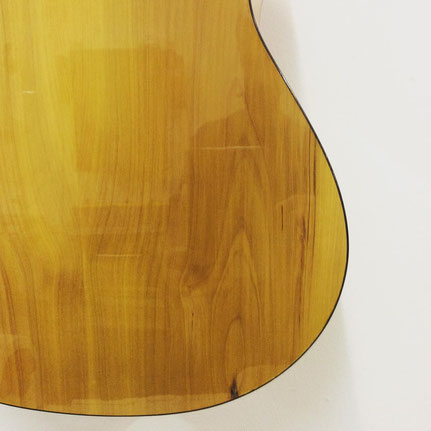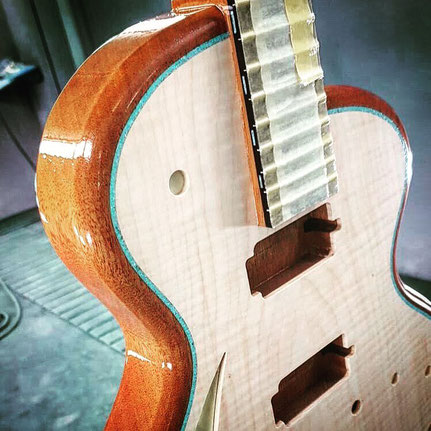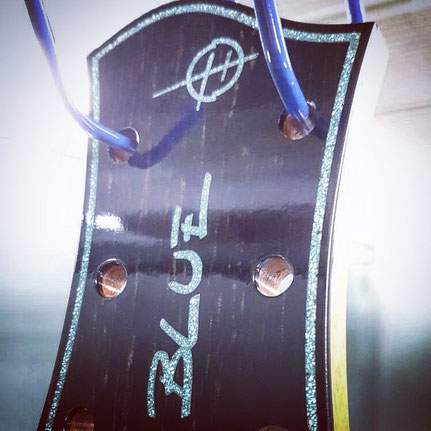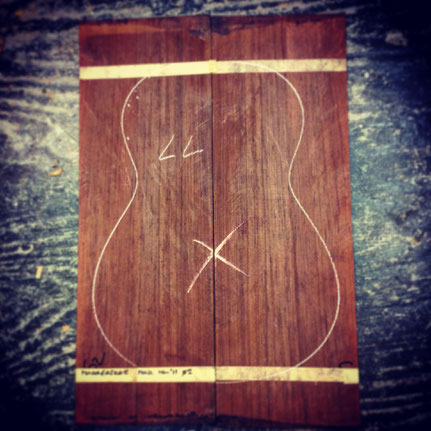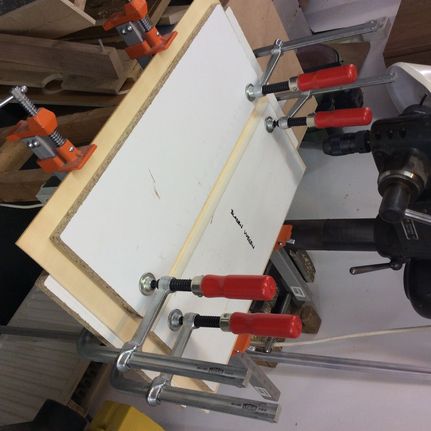 ---
June 2019
Busy times! Three Small Jumbo's are close to completion, one of them a fanned fret model. Also, we were commissioned to build a Brazilian Rosewood guitar.
The latest concert of the 'Heeres Guitars Presents...' series by Olaf Tarenskeen and Yvonne Smeets at DNR theatre was very successful. Visitors enjoyed an evening of song and guitar from this great new jazz duo. 
To top it all off, we can now say that jazz phenomenon Gilad Hekselman plays our Geneva Nylon Jazz model!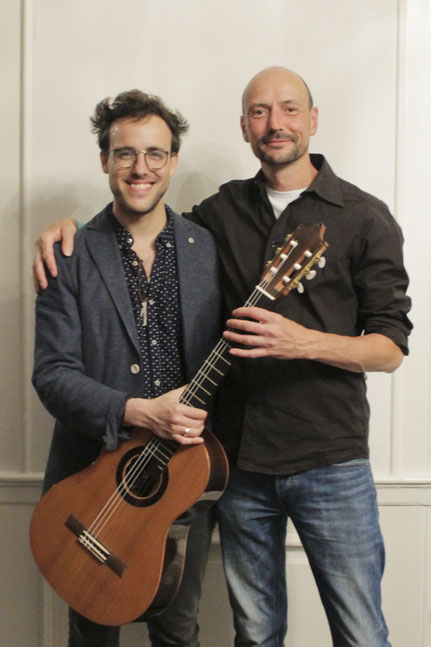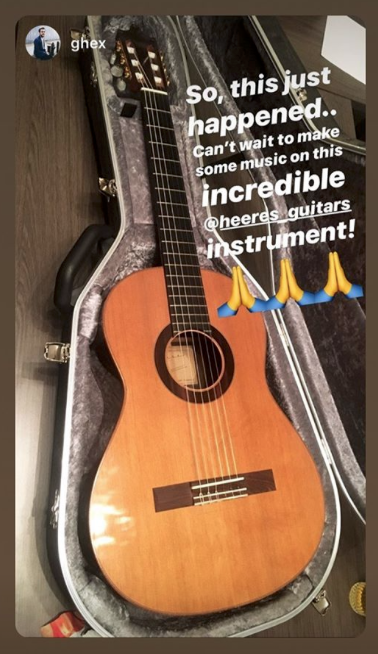 May 2019
Two new guitars were handed over to their owners last month. One is a 16" Jumbo model  with Cocobolo back and sides and a Sitka Spruce top, the other a Brazilian Rosewood Geneva Nylon Jazz model with a European spruce top.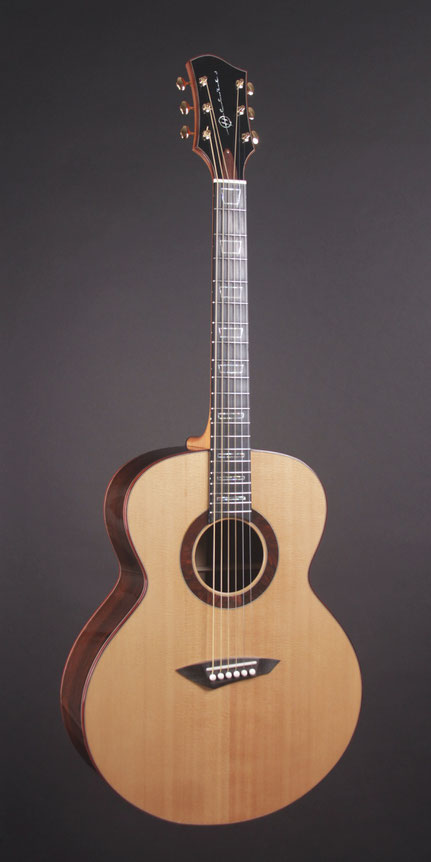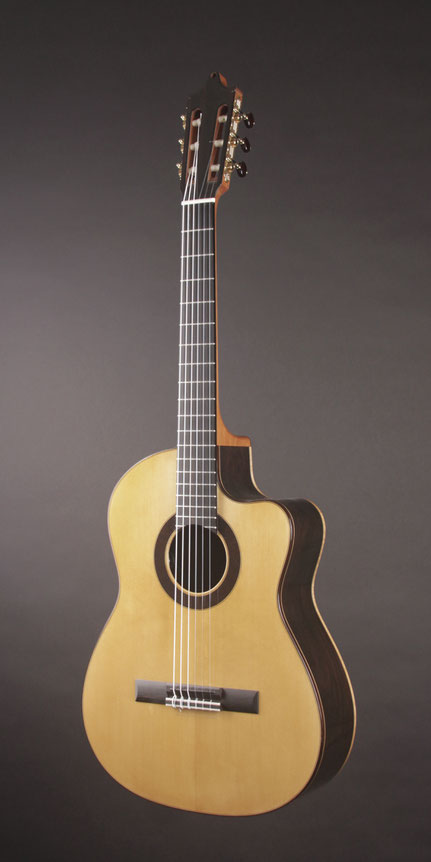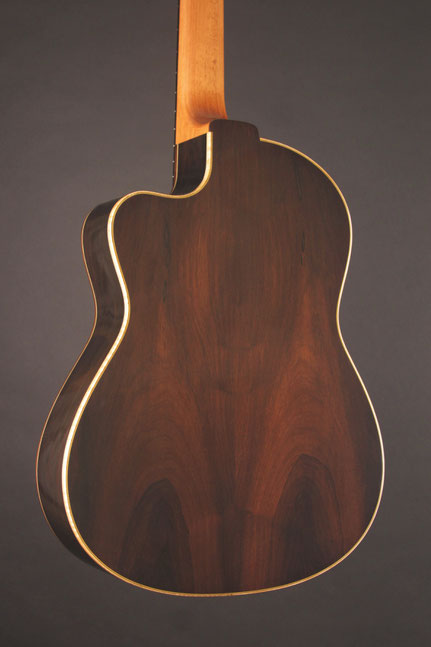 ---
---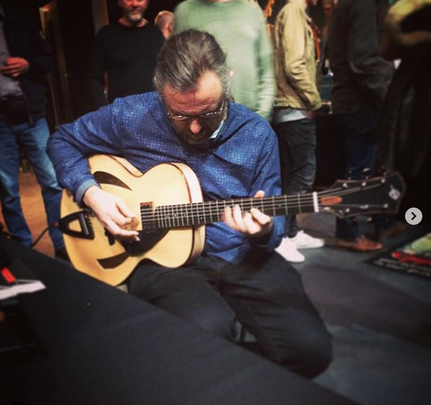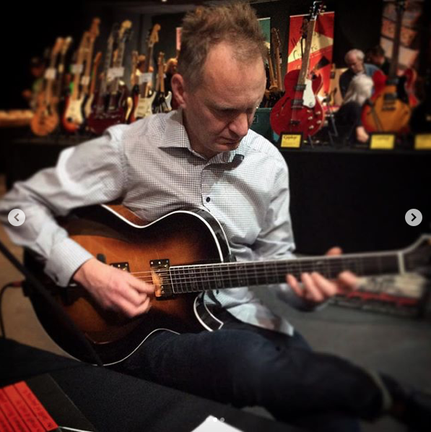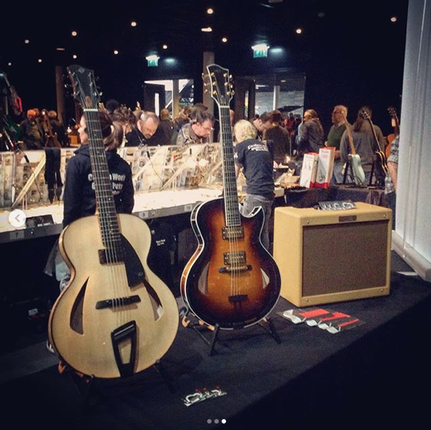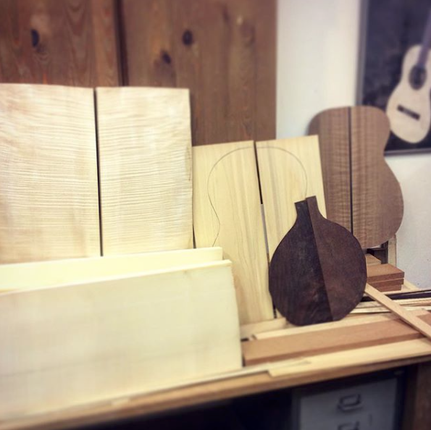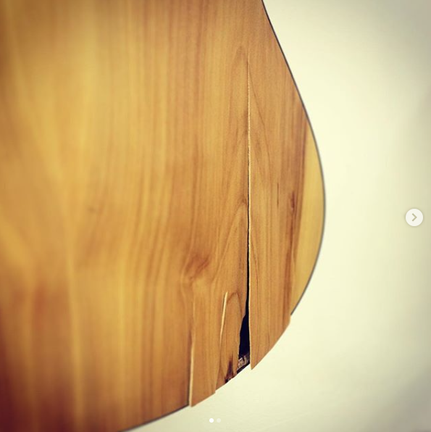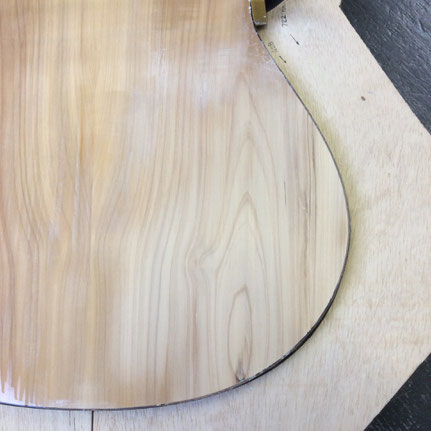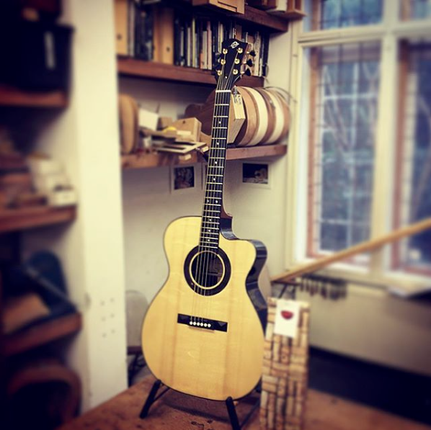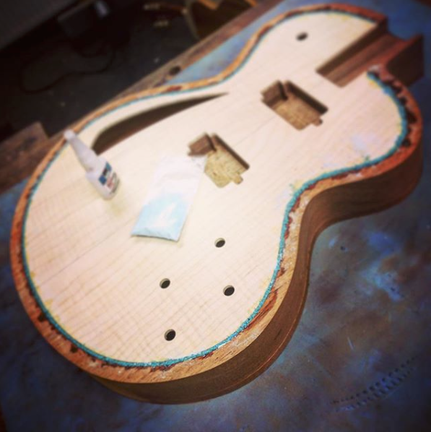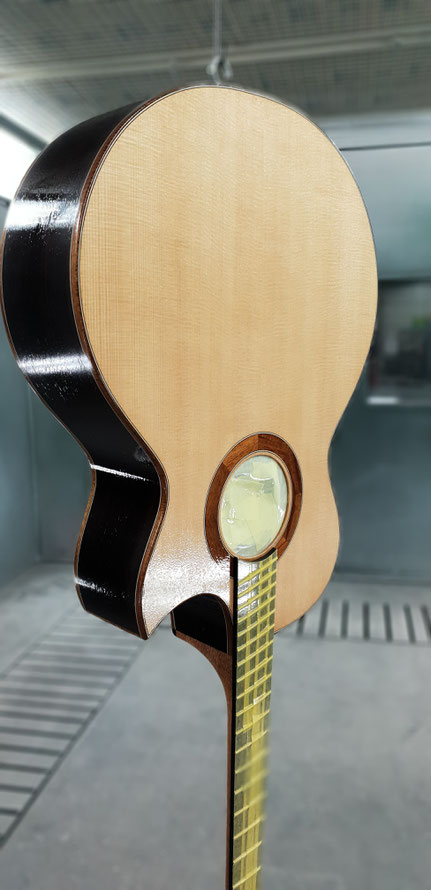 January 2019
HAPPY NEW YEAR!
Heeres Guitars is looking forward to a great 2019. We're very excited to have found two new dealers for our instruments. Rudolf Eeken of La Guitarra Buena offers some of our nylon string guitars in good old Amsterdam.
Our German friends might want to visit Musik Oeverman Minden for a selection of Small Jumbo models.
We're working hard on a new batch of Small Jumbo models. Also, we were commissioned a Flamenca Blanca with 100+ year old Cypress by a promising young guitarist. More about that soon...